Electromagnetic Protective Clothing for Child and Baby
Electromagnetic Protective Baby Sleeping Bag by Little Stork Ideal for use in the car, house or for travel.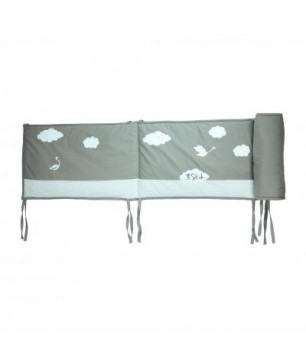 Electromagnetic Protective Baby Crib This embroidered bed is a true natural bedtime baby protecting product.  Designed with organic cotton and electromagnetic protective fabric made from cotton and copper coated silver providing over 99% protection from...
Leblok Washing Powder for Silver Fabrics(1 KG) Special washing detergent for the care of EMF shielding fabrics. Perfect cleanliness and hygiene. The only authorised washing detergent we recommend for shielding fabrics.